MOBILE APP DEVELOPMENT
Creating robust and feature-rich Android and iOS mobile apps where creative chaos meets user experience excellence!
We provide Mobile Application Development Services that meet the face pacing technological advancement and innovation requirements. With mobile app research environment analysis, we assist our clients in creating the best possible user experience for their mobile apps. Mobile apps need to be user-friendly, paired with an excellent mobile app design in the UI and UX. Apps with poor design become inaccessible due to poor user experience. As a leading Mobile App Development Company in India, we use our extensive business experience and functional backgrounds to design engaging, interactive, and fluid interfaces across screen sizes.
The mobile applications that Axel builds are tailored to meet your exact needs. In order to understand what is important to you, we will take some time to listen and consult. We can then scope out the project and offer a proposal, a fixed-price quotation, and a timeline once we have delved deep enough into the issue.
We provide secure backend solutions that will grow with the business. To stay current with the latest security threats and vulnerabilities, we use the latest Mobile App Development technologies for Hybrid, Native, and Cross-Platform app development.
Since we've worked on some of the biggest and most secure industries in the world, our extensive experience has translated to executing excellent mobile applications of almost any complexity or size.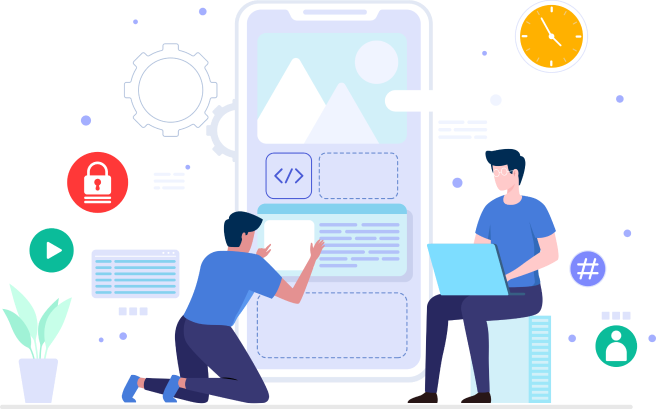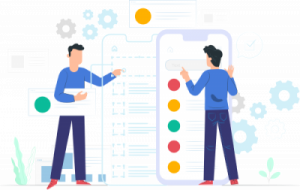 Native iOS App
A native app, on the other hand, is an application written in a language the platform they are built for supports, rather than an application that is written in Javascript.

These apps offer various special features such as being the fastest, most reliable, and most responsive to users. This trend appears unlikely to change anytime soon. It's easy to access the camera, microphone, compass, accelerometer, and swipe gestures in Native. The alternative programs can still be used, but native programs are easier to use.

We offer comprehensive native development services for your Android applications. You will be amazed by the design and performance of our beautiful and user-friendly Native iOS applications.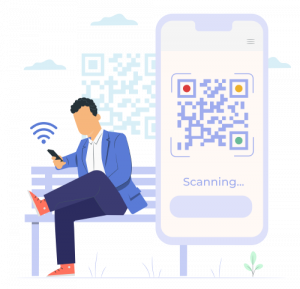 Native Android App
Native apps are applications that are pre-installed and configured on Apple computers, such as the Photos, Mail, or Contacts applications. Native apps can be found on platforms such as Mac and PC. These are created specifically for a specific device platform when applied to mobile web apps.

Due to the fact that native apps are built for a particular device and its operating system, they can utilize device-specific hardware and software. Comparatively to web apps or mobile cloud apps that are generic across multiple platforms, native apps provide optimized performance and take advantage of the latest technology.

Using the Android Native Development Kit, we build custom Android Apps entirely from scratch, ensuring quality from start to finish.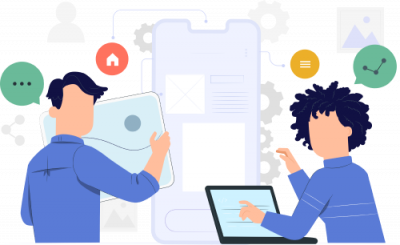 Hybrid App
A hybrid app combines native and web apps. This type of application works in much the same way as a web app but installs like a native app. Applications that use hybrid APIs can access internal device resources, such as the camera, storage, and GPS. Two examples of hybrid apps are Yelp and Instagram.

HTML and CSS are used to build hybrid applications. Each platform has its own code base, and developers tailor the app by making small changes. With a hybrid app, developers dedicate fewer resources to each platform than to a native app. In hybrid apps, a web application is usually run inside a container or WebView, a browser contained within a mobile app.

Using our robust, robust, and highly functional Hybrid Applications, you can market on multiple channels simultaneously and reduce your development costs.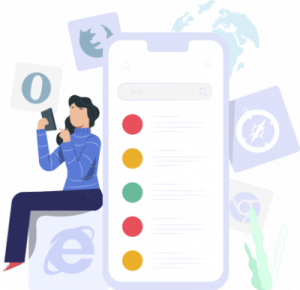 Progressive Web App
Web applications can be accessed over a network using a web browser instead of being downloaded. Popular web browsers include Google Chrome, Safari, and Mozilla Firefox. A web app can provide everything from access to bank accounts to YouTube video viewing via, for example, Safari on an iPhone.

In contrast to native applications, a majority of web applications are written in JavaScript, CSS, or HTML for universal use with various browsers. Apps designed for the web can have a single code base since they aren't designed for specific devices. Native apps offer a lot more flexibility and speed than web apps, but they are not as fast as web apps.

We develop next-gen Progressive web apps to delight users and boost conversions. We offer cutting-edge web applications that function like traditional desktop and mobile applications.