QA & Testing Services
Empower your business with next-generation Quality Assurance and Testing Services from Axel!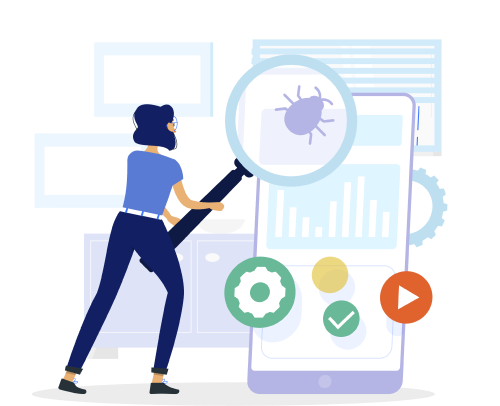 QA ensures the highest quality and reliability of software products using a diverse set of testing approaches from unit testing to overall regression testing to enhance scalability, improve performance and ensure excellent quality.
Improve your quality assurance testing method by implementing a comprehensive set of functions that cover test automation planning, tools analysis, and test script maintenance, in order to increase overall test coverage with optimum accuracy.
Implement the best software testing methodologies and tools to enable your business to develop Next-Generation applications. We eliminate errors, reduce overall cycle time, and minimize bugs with our innovative and forward-thinking approach. By adhering to standard quality assurance for best practices and processes, we provide a comprehensive set of manual and automated testing services for our clients while keeping their customized requirements in mind. Our quality assurance team provides reliable, scalable, and robust software solutions, as well as performs high-quality testing.