FRONT-END DEVELOPMENT
Embrace agility and authority with a custom solution for digitizing your business
We help you establish a prominent market position by leveraging our expertise in front-end technologies.
We develop dynamic & responsive front-ends by utilizing the latest frameworks and libraries like Bootstrap, HTML, JavaScript, CSS, etc. We strive to create intuitive, engaging, and end-user-friendly software at all levels, no matter what our clients require, whether it is a single-page app, a sophisticated web app, a cross-browser website, or a cross-platform application.
Using progressive web apps (PWAs) that provide a perfect balance between native mobile apps and websites, we help our clients showcase their brand and give them a competitive edge. We offer both web and mobile application development expertise to fit your strategic goals and user-centric plans. So, there is no need to worry about unmatched speed, scalability, or performance.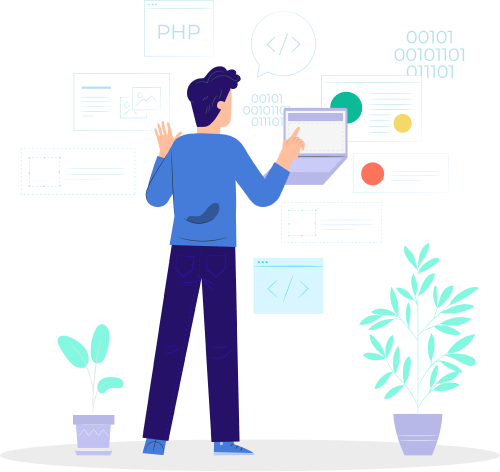 USABILITY / USER EXPERIENCE DESIGN
Intuitive and non-intrusive Usability and User Experience design for better customer experience and higher conversion rates!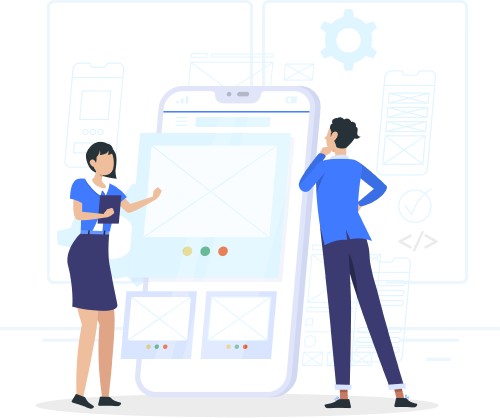 A great user experience is driven by usability, branding, and visual design. By implementing a powerful UI and UX strategy, you can achieve the right balance between human expectations and digital results. With Axel, you can expect an amazing, sleek, and visually pleasing UI/UX design. We have a team of passionate, creative, and experienced UX/UI designers who can create user-centric, responsive, interactive, and interesting designs.
A range of our services includes usability audits and UX research, so the end-user is always at the center of our design considerations. With our participatory mindset in combination with an open communication style, our UX design approach is rooted in collaborative and iterative design. For us, success depends on data-driven insights, clearly defined goals, and solid validation.
In addition to providing end-users with enjoyable digital experiences, our experts design and create digital experiences for clients and end-users alike. The satisfaction of our clients is our minimum goal, and our users are our first priority.